"The delicate balance of mentoring someone is not creating them in your own image, but giving them the opportunity to create themselves."Steven Spielberg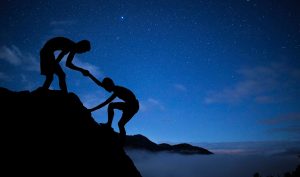 You're excited to get to work, building that thing you love, or creating that killer new thing-a-ma-jig; but you're not sure how to start.
You want to figure out a piece of functionality, but your efforts have turned from productive learning, to frustration.
You have cobbled something together, but you aren't really sure why it actual works!
---
My Mentoring Service Might Be The Answer
---
One on One Video Sessions

Together we'll develop the best schedule for regular check-ins.

Access to all Courses and Videos

100% of the Unique Ideas content is available to you.

Private Slack Access

Ask quick questions that can't wait until our next Video Session.

Fixed Monthly Fee

After acceptance into the mentoring program, we'll discuss the best level to meet your needs.
---
Limited Spaces Available - Apply Today