Feel the Freedom
of technology for YOU
Architecture, construction, and maintenance of cloud software that enables your business to operate and scale efficiently.
The path to scaling your business is paved with integrated software solutions.
Web Application Development
External and internal applications designed to meet the unique needs your growing business deserves.
Discover the power of apps
Cloud Solution Integration
Enterprise grade software at a fraction of the cost, installed, configured and maintained.
Pay less, Get more
Coaching Sessions
Comprehensive live meetings so you not only have a great solution, but understand how it works.
Get help RIGHT NOW!
Ken Truesdale
30 years of entrepreneurial and corporate experience.
Founder with successful exit
Public company Product and Corporate Development executive
Recovering early stage investor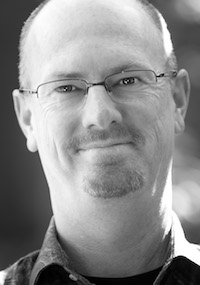 I was originally trained as a photographer at (the once prestigious, now defunct) Brooks Institute of Photography in Santa Barbara. I left school after a couple years, with the hopes of learning the finer points out in the wild, rather than at a university. I worked my way into the multi-media business, connecting lights, sounds, images and video together with rudimentary computers. The interest is computers took me to computer networks, so one night I took down the photographer marquee and replaced it with a Certified Netware Engineer sign.
I build Long-term Relationships
I think you'll enjoy my responsiveness to your requests. Never more than a couple hours until I reply.
Sustainability — Every solution implemented is documented for operation beyond my involvement.
Your satisfaction is always guaranteed. Period.
"As a busy consultant by day, it can be hard to find the time to dedicate to my side projects – the things I'm really passionate about. That's where Ken and Unique Ideas have been a god send. Having a coaching call every few weeks means I'm able to progress much quicker and get to the right solution, without having to learn all of the pitfalls myself. And when things get really busy, Ken can take over the doing too, so all I need to do is provide the direction and review the output. Highly recommend for anyone building a prototype or MVP."

Liam Smith, United Kingdom, Business & Technology Consultant

"Ken has been a breath of fresh air in a sometimes very frustrating consulting world. He is very reliable, extremely knowledgeable, and understands the goal is to solve the problem fast, and effectively. In our situation our lead programmer resisted my desire to bring a consultant on , but now is absolutely thrilled I did so. On two occasions he made a very generous offer to troubleshoot an issue, fix it and simply bill me later. I would highly recommend him, just please don't use him so much we can't get access to him!!"

Curt Skene President, Live Trivia Game

"Ken does exceptional work, is an excellent communicator and solves complex challenges in record time. I highly recommend his services and plan on engaging Ken in as many projects as possible".

George Pavlyak, Founder PAV Performance, Cincinnati, OH

"I hired Ken to code my MVP on the Bubble platform. Ken is easy to work with and caught on very quickly to the workflow logic, which was not as straightforward as other projects I've done. The turnaround time was very quick and he was extremely responsive to emails and debugging – usually within the hour. Very professional and knowledgeable of the Bubble platform, inherent bugs in the platform and how to work around them, plugins, and other ancillary services. He saved me a lot of time getting the MVP up and running – something that looks good and I'm proud to share with the world. I highly recommend Ken for your Bubble needs!".

Adam
I don't know yet, what challenges you and your team are facing today, but I do know I've faced something similar in my 30 years of building products, brands and businesses. I will quickly grasp the situation and see things you have overlooked.
I work to deliver solutions that leverage tools you are already using, as that keeps costs down and user adoption high. Sometimes we're starting from scratch, so my frugal nature is something you'll quickly appreciate.
Whatever the project becomes, you'll quickly come to understand that I am a trusted and responsive partner, with experience that can be tapped.
Ideas start companies,
Unique Ideas helps them thrive.
Analysis
I listen and learn about the challenges you face, through simple conversations with your team.
Recommendations
I combine the analysis with my experience, to develop solutions that leverage your existing tools.
Execution
After iterating with you on the solution, I implement, document, train and monitor.
Quality is Efficient

There is no better path to efficiency, than consistently delivering high quality results.

Survivability

Solutions must never be tied to any one person.

Communication

Consistent communication and transparency builds trust.

No Limit To Better

There is always room to improve; perfect does not exist.

Details Matter

But let's not let them get in the way of big ideas.

Iterate

Small iterations get you closer to your goal, because the goal evolves.

Triggers Rule

Everything gets a trigger, everything gets done
Partners

Stay focused on your core business, and develop relationships to do the rest.

Open source

Open source solutions should be option one for a startup.

Discipline

Ya gotta learn when to say No, and when to say Yes.

Authenticity

People and companies must be true to themselves.

Alignment

The smallest of tasks, have their origin in strategy.

Data Driven

Test. Measure. Analyze. Adjust. Repeat.
Connect with me today to learn more.
( 619 ) Easy-Easy
( 619 ) 327-9327