Feel the Freedom
of technology for YOU
Architecture, construction, and maintenance of cloud software that enables your business to operate and scale efficiently.
The path to scaling your business is paved with integrated software solutions.
Web Application Development
External and internal applications designed to meet the unique needs your growing business deserves.
Discover the power of apps
Cloud Solution Integration
Enterprise grade software at a fraction of the cost, installed, configured and maintained.
Pay less, Get more
Coaching Sessions
Comprehensive live meetings so you not only have a great solution, but understand how it works.
Get help RIGHT NOW!
Ken Truesdale
30 years of entrepreneurial and corporate experience.
Founder with successful exit
Public company Product and Corporate Development executive
Recovering early stage investor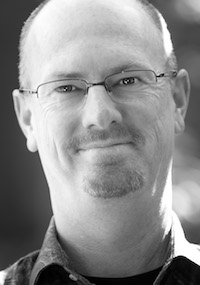 I was originally trained as a photographer at (the once prestigious, now defunct) Brooks Institute of Photography in Santa Barbara. I left school after a couple years, with the hopes of learning the finer points out in the wild, rather than at a university. I worked my way into the multi-media business, connecting lights, sounds, images and video together with rudimentary computers. The interest is computers took me to computer networks, so one night I took down the photographer marquee and replaced it with a Certified Netware Engineer sign.
I build Long-term Relationships
I think you'll enjoy my responsiveness to your requests. Never more than a couple hours until I reply.
Sustainability — Every solution implemented is documented for operation beyond my involvement.
Your satisfaction is always guaranteed. Period.
I don't know yet, what challenges you and your team are facing today, but I do know I've faced something similar in my 30 years of building products, brands and businesses. I will quickly grasp the situation and see things you have overlooked.
I work to deliver solutions that leverage tools you are already using, as that keeps costs down and user adoption high. Sometimes we're starting from scratch, so my frugal nature is something you'll quickly appreciate.
Whatever the project becomes, you'll quickly come to understand that I am a trusted and responsive partner, with experience that can be tapped.
Ideas start companies,


Unique Ideas

helps them thrive.
Analysis
I listen and learn about the challenges you face, through simple conversations with your team.
Recommendations
I combine the analysis with my experience, to develop solutions that leverage your existing tools.
Execution
After iterating with you on the solution, I implement, document, train and monitor.
Quality is Efficient

There is no better path to efficiency, than consistently delivering high quality results.

Survivability

Solutions must never be tied to any one person.

Communication

Consistent communication and transparency builds trust.

No Limit To Better

There is always room to improve; perfect does not exist.

Details Matter

But let's not let them get in the way of big ideas.

Iterate

Small iterations get you closer to your goal, because the goal evolves.

Triggers Rule

Everything gets a trigger, everything gets done
Partners

Stay focused on your core business, and develop relationships to do the rest.

Open source

Open source solutions should be option one for a startup.

Discipline

Ya gotta learn when to say No, and when to say Yes.

Authenticity

People and companies must be true to themselves.

Alignment

The smallest of tasks, have their origin in strategy.

Data Driven

Test. Measure. Analyze. Adjust. Repeat.
Connect with me today to learn more.
( 619 ) Easy-Easy
( 619 ) 327-9327